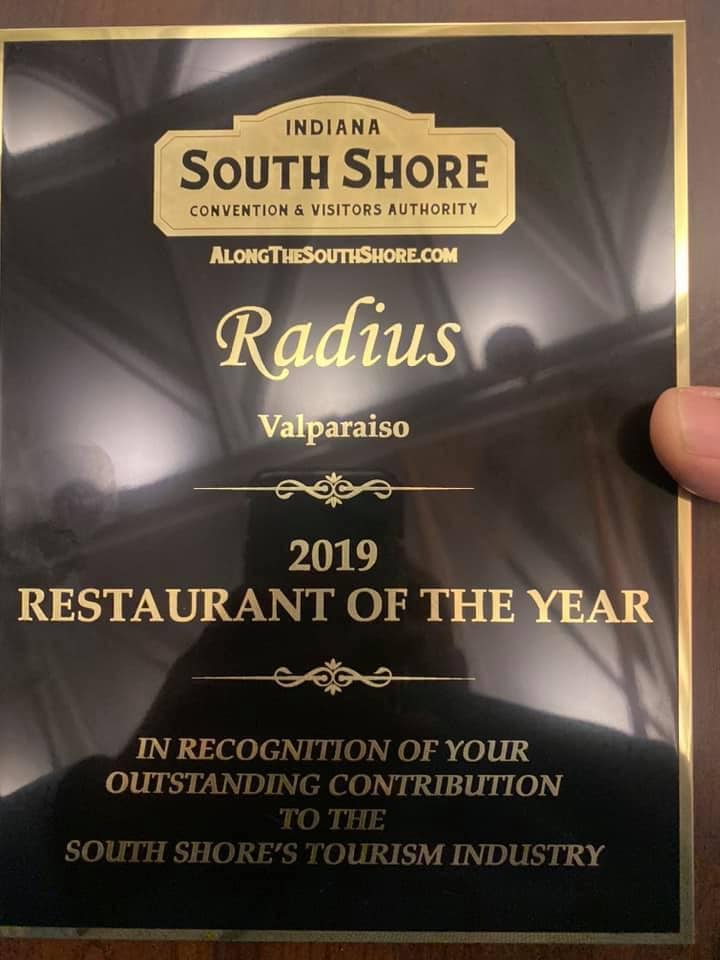 2019 Restaurant of the Year goes to Downtown Valpo's Radius
Radius-Valpo wins Top Restaurant Award by South Shore Tourism!
Radius' Chef Chris Pavlou recently was also recognized by the Chefs of Steel competition for  Best Signature Entree.
Everyone in Valparaiso seems to be talking about Radius-Valpo these days, and now the critics are jumping on board. Radius' Chef Chris Pavlou was recognized by South Shore Tourism as Northwest Indiana's Restaurant of the Year for 2019. Just recently, he also was recognized at the Chefs of Steel competition for "Best Signature Entree".
But the Radius Burger isn't the only offering that has people talking and judges impressed. The Radius Keto Menu is attracting visitors to the Valparaiso Downtown. Keto is a fresh menu and delicious option for people looking for a healthy option with good taste. Read more.
Chef Pavlou's insatiable desire to create a great experience for his customers is the catalyst to his innovative menu.
The Radius experience doesn't stop with amazing cuisine. He set up his restaurant in a location that is as extraordinary as his menu. In the heart of Valpo, Radius customers love the upbeat interior space. On a sunny day, nothing beats al fresco dining in the Vale of Paradise. Radius is the place to be on a gorgeous summer night! Even his live entertainment has earned him a spot as a top pick for Valpo's best music venues by Cool Cars…No Boundaries 
The insatiable desire to please the Radius-Valpo customer was taught by Chris Pavlou's father. Although the Radius menu is diverse- with the American hamburger garnering all the attention, it is his Greek tradition that inspires Pavlou.  Chris Pavlou greets every customer and sets the standards for his most precious commodity…his servers.
His team of servers love being part of Radius and it shows. Everyone smiles. Its contagious! Read more.
Valparaiso is fortunate to have Chef Chris Pavlou. Anyone that doubted Pavlou when he opened several years ago are now likely to be a fan. Well done, Chef Chris.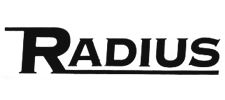 Look for the new Radiusvalpo.com website. It launches next week &  promises to create a remarkable experience for visitors.