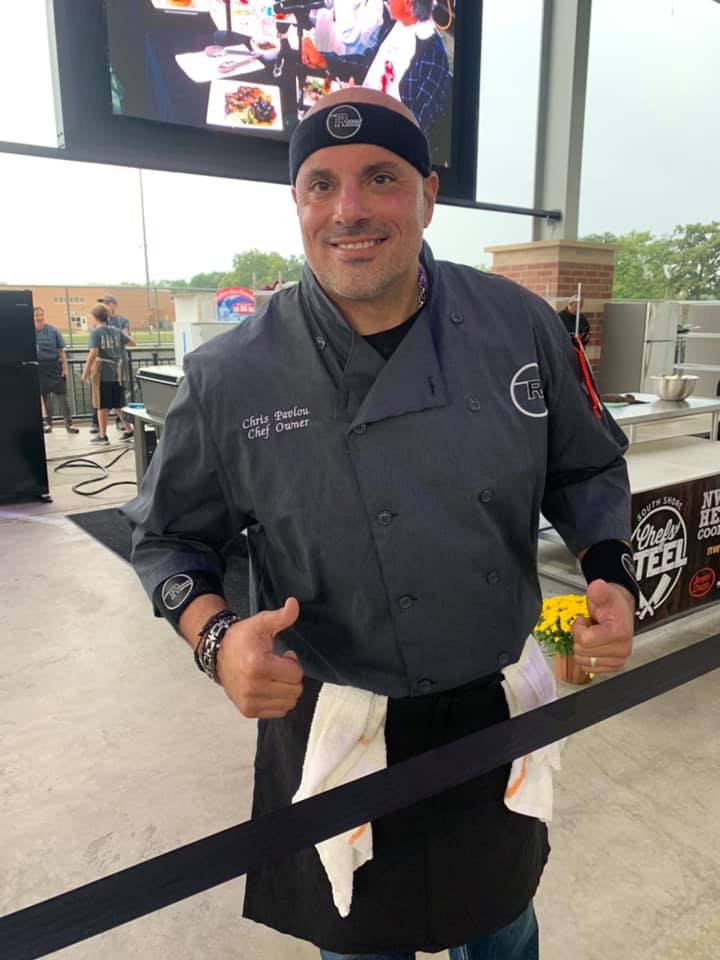 Radius & Chef Pavlou featured in "Ultimate Guide to Outdoor Dining"
These are exciting times in downtown Valpo!  Chris Pavlou takes on his newest challenge as President of the Downtown Valpo Restaurants. Outgoing President Carlos Rivero of Don Quijote didn't want to step down without the right leader to take the helm…and as Radius fans will tell you, Chef Chris has the energy, brains, and leadership to continue the momentum and lead Valpo into the future.
With Radius earning the Northwest Indiana Restaurant of the Year by the South Shore Tourism in his first few years… we think Valpo's future looks bright.
In the blog, "Ultimate Guide to Outdoor Dining: Da best is over dare…in Valpo!", you'll meet the members of Valpo Downtown Restaurants and why these members of the group have helped make Valpo a destination. While the fun & entertaining article will introduce you to downtown's past and present, make no mistake about it, Pavlou has big plans for Valpo that includes new member, exciting culinary events, and much more.
Read it here….  https://valpodining.com/ultimate-guide-to-outdoor-dining-da-best-is-over-dare-in-valpo/